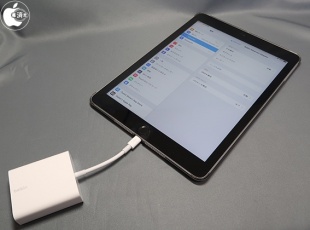 Appleが、MFi Programデベロッパーに対して、MFiアクセサリー開発の仕様書「MFi Accessory Interface Specifications Release R31」を公開し、その中で、Lightning to Ethernetアダプタ、USB-C to Lightning オーディオアダプタ製造を認可する方針であるとの記載がされています。

Lightning to Ethernetアダプタに関しては、LANケーブルを通して、電力を供給する「PoE」(Power over Ethernet)も可能で、Realtek製ギガビット・イーサネット・コントローラー「Realtek RLT8111EPU」が指定されています。

---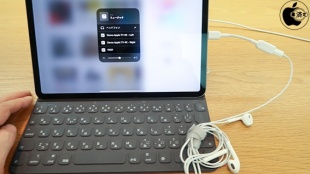 これまで、Lightning to Ethernetアダプタは、Belkin Ethernet + Power Adapter with Lightning Connectorのみ、USB-C to Lightning オーディオアダプタは、Anker USB-C to Lightning Audio Adapterのみしか認可されていませんでした。

---
Apple publicized specification "MFi Accessory Interface Specifications Release R31" developing Mfi accessory to Mfi program developer.

They listed that Lighting to Ethernet adaptor and USB -C to Lighting audio adaptor are going to be autorized.

ProE is available for the Ethernet adaptor, and Realtek RLT8111EPU is designated for controller.

So far these specification has been authorized for the item of Belkin Ethernet + Power Adapter with Lightning Connector and Anker USB-C to Lightning Audio Adapter.

---
関連エントリー
・BelkinのPoE対応Lightning接続Ethernetアダプタ「Belkin Ethernet + Power Adapter with Lightning Connector」を試す
・世界初のUSB-C & Lightning オーディオ アダプタ「Anker USB-C to Lightning Audio Adapter」を試す
・Apple、サードパーティ製USB-C - Lightningケーブル製造を認可する方針
・Ars Technica:Apple、MFiライセンスプログラムに「UAC」コネクタを追加

---
---