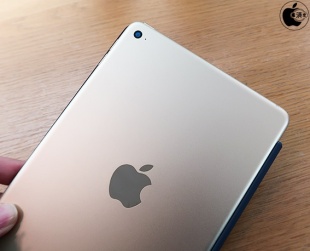 複数のアクセサリーメーカーからの情報として、iPad mini 4の後継モデルとなる「iPad mini 5」は、高さ203.2mm、幅134.8mm、厚さ6.1mmで、iPad mini 4のデザインを踏襲するようだと話しています。

iPhone 7、iPad (6th generation)と同じA10 Fusionチップか、iPad Pro (10.5-inch)、Apple TV 4K (5th generation)と同じA10X Fusionチップを採用し、Touch ID、Lightningコネクタ、3.5 mm ヘッドフォンジャックなども継続されるようです。

---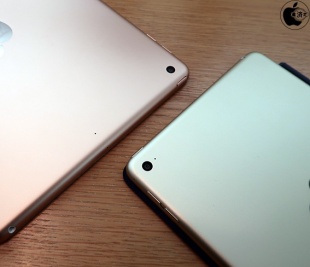 iPad mini 4の背面マイク位置はiPad Air 2と同じですが、iPad mini 5の背面マイク位置は、iPad (6th generation)と同じ背面上部中央位置に変わり、部品の共通化によってコストを削減する狙いがあるようです。

この背面マイク位置の変更(iPad mini 3仕様に戻る)により、iPad mini 4用ケースは、iPad mini 5で使用することが出来なくなると考えられます。

---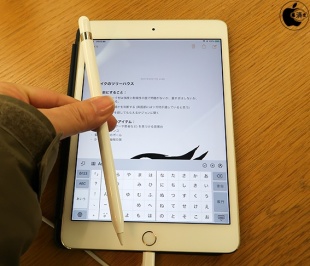 iPad (5th generation)とiPad (6th generation)との差は、A9チップとA10 Fusionチップの違いに加えて、Apple Pencil (1st generation)が使用出来るという違いがありますが、iPad mini 5でもApple Pencil (1st generation)が使用できるかどうかは分っていません。

ただ、使えたとしても、Apple Pencil (2nd generation)ではない可能性が高そうです。

---
As a several accessories makers information, "iPad mini 5" which will take over iPad mini 4 is said to follow the design of iPad mini 4.

It seems to continue such as Touch ID, Lightning connectr and 3.5mm headphone jack by applying either A10 Fusion chips, the same iPhone 7, iPad (6th generation) or iPad Pro (10.5-inch), Apple TV 4K (5th generation), the same as A10X Fusion chip.

The iPad mini 4's back mike position is the same with iPad Air 2, but iPad mini 5'a back mike position changes to the center of the upper back as iPad (6th generation), and its aim is to lower its cost by the parts in common.

The difference between iPad (5th generation) and iPad (6th generation) is that Apple Pencil (1st generation) can be used in addition to the difference between A9 chip and A10 Fusion chip.

Although it is not clear if iPad mini 5 can be used Apple Pencil (1st generation), even if it can be used, it seems to be not the Apple Pencil (2nd generation).

---
関連エントリー
・EECに新しいiPadやiPad mini情報が登録されている?
・DigiTimes:Apple、2019年第1四半期にiPad mini 5を発売?
・工商時報:Apple、2019年にiPad mini 5を発売する?
・TF International SecuritiesのアナリストMing-Chi Kuo氏、スペシャルイベントでiPad mini 5を発表か?
---